Safe Spaces: Let's Get Real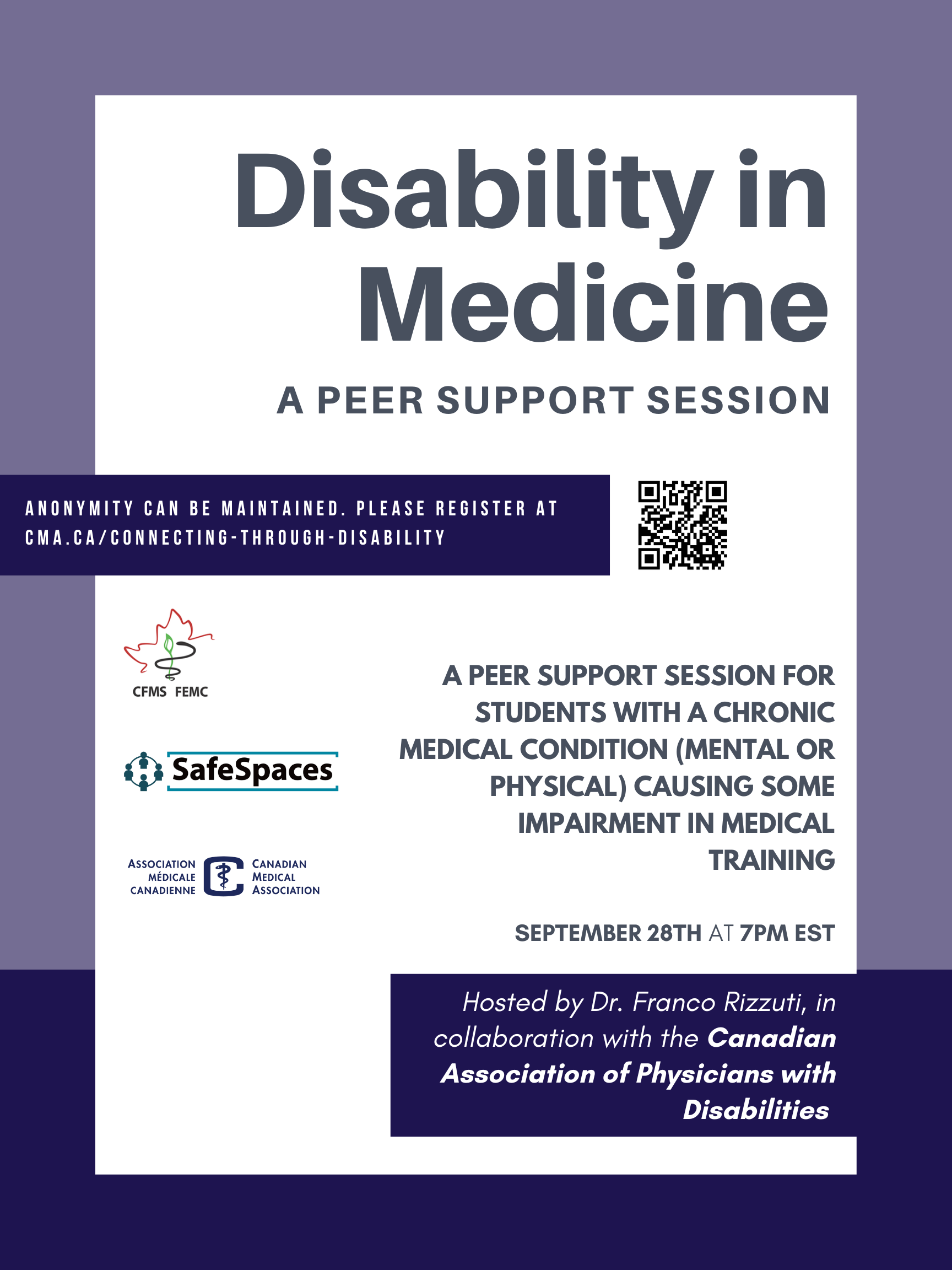 Join medical students from across the country in a moderated conversation about coping with vicarious trauma in medical school. Vicarious trauma is a type of trauma that can manifest in medical students following exposure to traumatic events or through empathic engagement with patients who have experienced trauma. Given its focus on patient interaction in a clinical setting, this session may be most beneficial for clerks. This peer support session is confidential; learners can participate anonymously or choose to identify themselves. Part of the CFMS Safe Space initiative, in partnership with the CMA.
The CFMS hosts Safe Spaces: Let's Get Real learner wellness conversations as part of the National Wellness Program.
Safe Spaces: Let's Get Real is an opportunity for medical students across the country to discuss a wide range of issues around medical student health and wellness.
The two main topics of discussion will be:
Stresses around residency matching process
Culture in medical education
All students are invited to join the facilitated discussion. We hope to help stimulate on-going conversations by connecting members so that we can share ideas and have frank discussion about learner challenges. Further discussion will also aid the CFMS in our advocacy work as part of the National Wellness Program around these issues.