CMA Wellness Support Line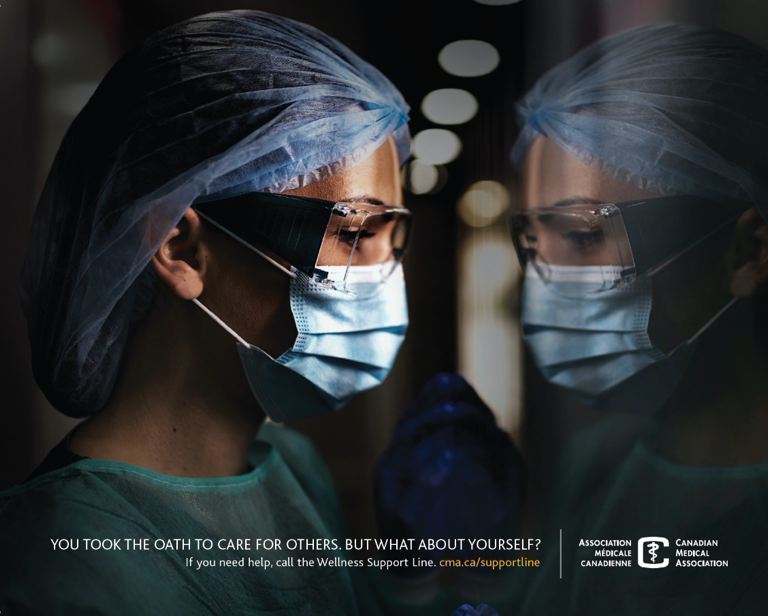 As a physician, you took an oath to care for others. But what about yourself?
More than 1 in 4 physicians and residents report high levels of burnout. If you are experiencing symptoms of burnout and stress, you are not alone.
Visit the Wellness Support Page, provided by the Canadian Medical Association for help.