PTMA Insurance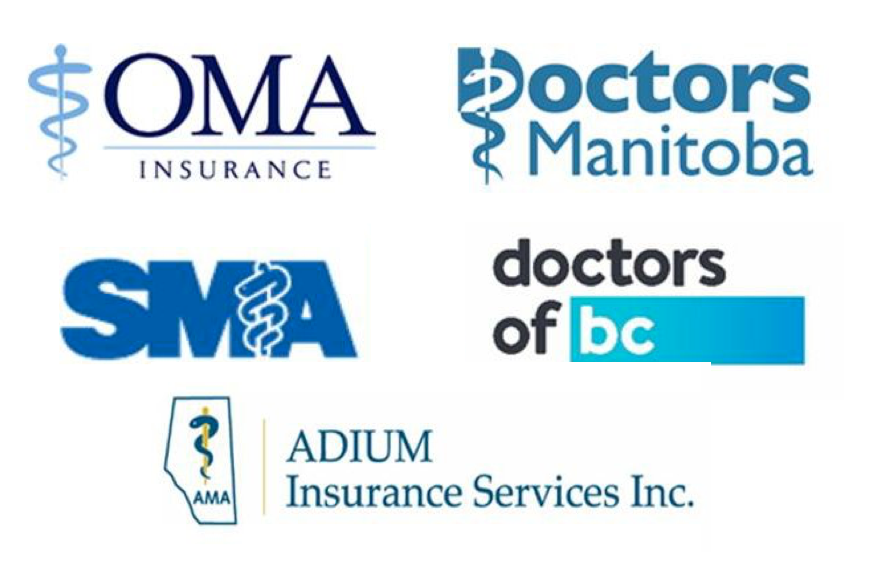 The Canadian Federation of Medical Students (CFMS) exclusively endorses the Provincial and Territorial Medical Associations' (PTMAs) insurance products for the benefit of CFMS members.
The PTMAs participating in the arrangement include:
Doctors of BC
Alberta Medical Association
Saskatchewan Medical Association
Doctors Manitoba
Ontario Medical Association, also representing:

New Brunswick Medical Society
Doctors Nova Scotia
Medical Society of Prince Edward Island
Newfoundland and Labrador Medical Association
CFMS members benefit from this agreement in a number of ways:
Objective insurance advice from salaried PTMA insurance advisors
A wide range of competitive insurance products designed for physicians, that include:

Disability
Term Life
Critical Illness
Extended Health & Dental
Home & Automobile

Non-profit insurance plans (i.e., Disability/Life) that return surplus premiums back to participating members
Access to purchase individual insurance coverage from reputable insurance carriers that include Sun Life Financial, Manulife Financial, Canada Life and others
Portability of coverage following completion of medical school
In Ontario, CFMS members are also able to purchase various property and casualty products and services from OMA Insurance Inc. In Atlantic Canada, CFMS members have access to property and casualty products through their local provincial medical association.
The PTMAs have a long and successful track record of providing value-added insurance programs for the benefit of their members, with some programs dating back to as early as 1950. All students and residents have access to their local PTMA program — this agreement demonstrates our commitment to educating students and residents on the benefits of having risk management solutions.
If you would like more information about the new agreement, please contact CFMS VP Finance at [email protected] or contact your local PTMA to learn more about the insurance offerings available to you.
Please click the relevant PTMA logo for more information