CMA Discounts
TELUS
---

The CMA is pleased to offer exclusive rates on TELUS services to its members. With TELUS you can get connected and stay connected anytime, anywhere. It's easy and now more affordable than ever.
As a benefit of CMA membership, TELUS is offering you:
The latest and greatest mobility devices with preferred rate plans.
TELUS Business Connect™ - An advanced mobile and office cloud-based phone system for your clinic. (Discounts available to CMA members who are TELUS Health EMR users).
Discount Details

Please login in order to access this discount.

Please log in to CMA Here to access this discount.
GoodLife/Énergie Cardio
---

The CMA knows that your well-being is important, so we partnered with GoodLife/Énergie Cardio to give you access to the benefits of exercise and healthy living. Take advantage of discounted membership rates for CMA members and their families.*
Here are the benefits:
One-year or no-commitment membership options to GoodLife/Énergie Cardio
Access to over 280 GoodLife and Énergie Cardio clubs across Canada
The best strength and cardio equipment
Personal training, health and nutrition programs (additional fee)
Child-minding (additional fee)
Professionally trained, friendly and supportive staff who can help you achieve your goals
Access to saunas, pools, whirlpools and aqua classes (where applicable)
Women-only facilities
Exclusive CMA rates starting at $429 for one year, plus applicable taxes
By-weekly memberships available as well
Discount Details

Please login in order to access this discount.

Enrollment and renewal process

The first step in your enrollment/renewal process starts here on the CMA website. In order for GoodLife/Énergie Cardio to confirm that you are a CMA member and entitled to the corporate member discount, you will need to provide them with a CMA unique ID number.

The physician must be enrolled with a GoodLife/Énergie Cardio membership through the online CMA corporate discount program and an active CMA member for the discount to be extended to (up to four) family members. To view GoodLife/Énergie Cardio's policy on minors, please visit the GoodLife/Énergie Cardio FAQ page: www.goodlifefitness.com/faq/guests.

For any questions regarding the GoodLife/Énergie Cardio online enrollment process, please contact their Member Experience Team at [email protected] or 1-800-287-4631.
Enterprise Rent-A-Car and National Car Rental
---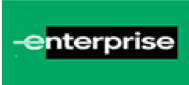 We're pleased to have Enterprise Rent-A-Car and National Car Rental as preferred rental suppliers for the CMA. This provides significant savings in rental rates and also provides CMA travellers with special recognition and service.
National Car Rental has long been favored by frequent renters at airports for speed and vehicle choice. Enterprise will provide the custom attention and service needed for the local market rentals while also serving the needs of airport travellers where Enterprise is available and preferred.
When you're ready to go, Enterprise Rent-A-Car makes it easy with everyday low rates on great cars. With the largest fleet in North America and a wide variety of vehicles, Enterprise has you covered. Plus, they're always nearby with over 6,000 neighborhood and airport locations in North America and offer additional benefits such as:
home city locations
free pickup service
long-term rentals
At National, we pride ourselves on always providing you with unsurpassed convenience and choice. As an experienced traveler, we know you want to get your way – fast. Go National. Go Like a Pro.
CMA travellers are entitled to complimentary membership in the Emerald Club frequent renter program for National Car Rental in the US and Canada. Benefits include:
Bypass the counter and choose your own car from the Emerald Aisle ® or Emerald Club Executive® area.
Drop & Go – for express car return through the delivery of e-receipts. There's no need to wait around for a piece of paper when you return your car. Sign up to receive this benefit and we'll automatically email your receipts to you for each returned rental.
Choice of rewards, including free days or frequent traveler miles/points.
Emerald AlertsSM provide arrival and return email alerts with helpful information.
Mobile app provides speed, choice and control to frequent travelers.
Earn tier and rental rewards when renting at participating Enterprise Rent-A-Car® locations*.
Increased benefits and rewards at higher tier levels.
Status matching – to ensure a smooth transition into our loyalty program.

Use your Emerald Club benefits at Enterprise:

Access to a network of 8,500 Enterprise locations – in addition to renting from National, Emerald Club® members can now rent from the thousands of neighborhood Enterprise locations.
Shared profiles – Emerald Club® member profiles are automatically available at Enterprise.
CMA Emerald Club members can earn Emerald Club rental credits at participating Enterprise Rent-A-Car locations.
Qualifying* Enterprise rentals will count toward improving their Emerald Club status and earning Free Rental Days redeemable at National locations.
Discount Details

Please login in order to access this discount.

Enrollment and renewal process

To learn more, visit www.emeraldclubpromos.com/loyalty. Please remember to update your travel profile with your Emerald Club number to ensure you receive benefits on all your future rentals. Your Emerald Club number is valid at both National Car Rental and Enterprise Rent-A-Car.

Enterprise service will be provided. For the definition of qualifying rental, a list of non-participating locations, and other important terms and conditions, please review the Emerald Club Master Rental Agreement and Program Rules and Conditions, which can be found at emeraldclub.com.

If you have questions regarding the CMA program provided by Enterprise Rent-A-Car or National Car Rentals, contact the CMA Member Centre at 1-888-855-2555 (weekdays, 8 am to 8 pm ET) or [email protected]
VIA Rail
---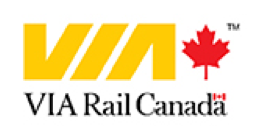 CMA members receive a 12.5% discount when they book a train ticket. The discount includes VIA 1 class. (Rail passes and BizPack are excluded). The discount applies to both business and leisure trips and can include up to three additional passengers — providing that they're accompanied by a CMA member.
VIA Preference Reward Program
Accumulate points that can be used towards free trips. There are no membership fees. There are no service charges, no blackout periods and the website is very user friendly. Get your VIA Preference membership.
Please be advised that a valid CMA Identification card or proof of active CMA membership may be required at the time of boarding to validate the discounted rate.
Discount Details

Please login in order to access this discount.
Grand & Toy
---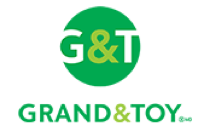 Save 10-20% off the web price of office supplies from Grand & Toy, your single source supplier for one-stop purchasing.
Discount Details

Please login in order to access this discount.
Lenovo
---
Save up to 30% off the everyday public web price of Lenovo's entire line of PC products, plus get free ground shipping on all web orders.
Discount Details

Please login in order to access this discount.
UPS
---

Save 40% off small package shipments, imports and more with UPS.
Discount Details

Please login in order to access this discount.