IFMSA-CFMS International Exchange Program
**This page has not been updated since 2021. It is in the process of being updated.**
The IFMSA-CFMS international exchanges program has been on pause since 2020 because of the pandemic. We are currently planning to relaunch applications in Fall 2023 with the first cohort of students undergoing exchanges in May 2024. This website will be updated as soon as further information is available. In the meantime, please contact the following people with any questions:
For questions about clinical exchanges, contact your National Exchanges Officers (NEOs): Lauren Wong and Ahmad Khan,

[email protected]

For questions about research exchanges, contact your Your National Officers of Research Exchanges (NOREs): Yvette Yao and Ali Sherazi,

[email protected]

For general questions about the global health portfolio, contact your Director of Global Health, Khalidha Nasiri,

[email protected]
If you are a student from another country wishing to come to Canada with a SCOPE or SCORE exchange in 2024, please contact your own National Exchange Officers for information. Please note, CFMS Canada is in the process of negotiating exchange contracts with countries and will not have a confirmed list of countries that can come on exchange to Canada until August 2023.
Pay your exchange fees online

International exchanges are only available to members. Please login to proceed.
Your National Exchange Officer (NEO) Outgoing Angela Woodbury from the University of Manitoba ([email protected]), and National Exchange Officer (NEO) Incoming Emre Islam from the University of Saskatchewan ([email protected]) work together to facilitate the international exchanges through the International Federation of Medical Students Associations (IFMSA).
IFMSA Exchanges
For Canadian Students interested in going abroad:
IFMSA exchanges offer Canadian medical students a chance to experience various cultures while gaining clinical or research experience in a speciality of their interest.
Each year, over one hundred Canadian students undertake an IFMSA exchange doing either research (SCORE) or clinical observerships (SCOPE) over a four-week timeline. This year we are offering exchanges in over thirty countries from around the world.
As each program is run separately, by the hosting community, we are looking for students who are open-minded, independent, and able to cope with unforeseen challenges. Some highlights from previous students include: meeting medical students from around the world, exposure to a self-selected specialty for an extended time, and embracing a new culture within a social program provided by the host country.
If you are interested in learning more about how you can participate in the exchange program this summer, please contact the local exchange officers (LEOs) at your school or contact the NEO-outgoing directly. Applications for the summer of 2020 will be open from October 2nd-21st, 2019. More information can be found here.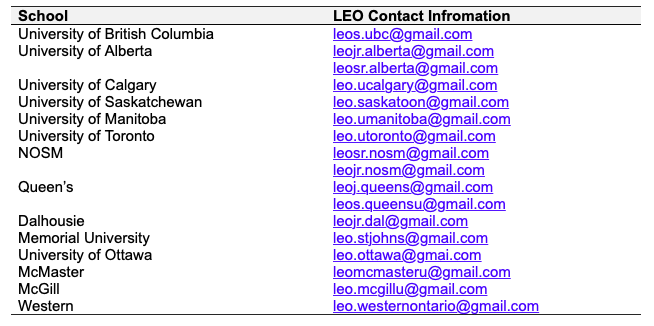 For incoming students to Canada:
The CFMS is proud to be a member of the IFMSA SCOPE (clinical) and SCORE (research) exchange programs that allow medical students all over the world to become international learners.
If you are interested in coming to Canada with a SCOPE or SCORE exchange, first contact your own local or national exchange officers to find out if we have a partnership for the exchange season. Have a look at the CFMS exchange conditions (SCORE, SCOPE) for details about the application process. Almost all incoming SCOPE students are also required to complete an AFMC portal application. Please review the specific universities the AFMC portal for the most up to date information on language requirements, immunization forms and extra documents.

If IFMSA SCOPE and SCORE exchanges are not available to you, please review the opportunities each of our medical schools offers for international students. The AFMC portal has a university-by-university review of each program and includes information about the application process and key contacts.