Global Health Education
Your National Officer of Global Health Education (NOGHE) is Khalidha Nasiri at the Western University. Contact her at [email protected].
Over the years, there has been an increasing demand for global health education at Canadian medical schools. Many schools have created programming, be it faculty-led or student-led, to account for this growing demand. Some schools, however, have fallen behind in addressing student requests for global health programming for a variety of reasons, including logistic concerns or a small number of global health faculty. The CFMS NOGHE portfolio aims to provide students with resources to supplement their medical education with global health core concepts. These core concepts for Canadian medical students were initially drafted in 2012 and were re-affirmed as well as mapped to CanMEDS roles (found here).
Recently completed and current projects in the NOGHE portfolio:
MDs of Global Health
Interviews from Canadian physicians in a variety of specialties with extensive global health involvement, inspired by "Humans of New York"
Aim to inspire and engage medical students in learning more about becoming involved in global health initiatives
Language Toolkits
Translations of standard medical history-taking questions in commonly used languages students may use on international exchange, internships, or other projects abroad
Project currently in progress
Global Health Resources
Valuable resources including recommendations for modules, articles, and books to learn more about the various global health domains, such as: women's health, refugee health, indigenous health, ethical engagement in global health, and climate change
Project currently in progress
CFMS Social Medicine Certificate Toolkit
Provides a framework for students attempting to implement a global health certificate program at their school
Link to completed document: Click here
Selected Cases in Global Health
An educational resource on various global health topics structured similarly to the Case Files series
Link to download 8 completed chapters: Click here
Student Survey of Opinions Surrounding Mandatory Service Learning
Gathered data on students' perspectives regarding mandatory service learning and areas for improvement
Link to completed report: Click here
'"What does "Global Health" Mean to You?' Social Media Campaign
Captured students' understandings of the term "Global Health" in order to explore the breadth of this field both at home and abroad, using contributions from students across the country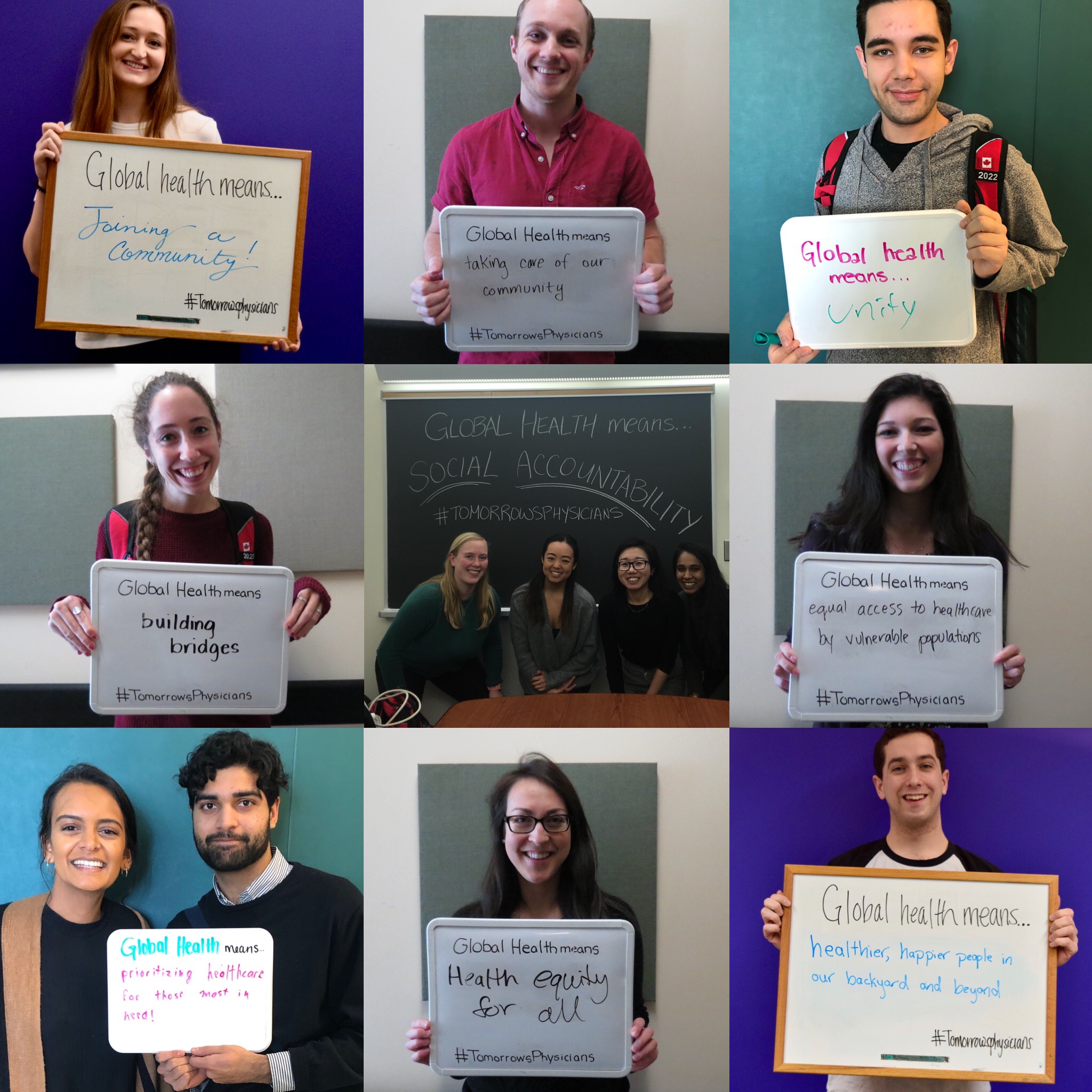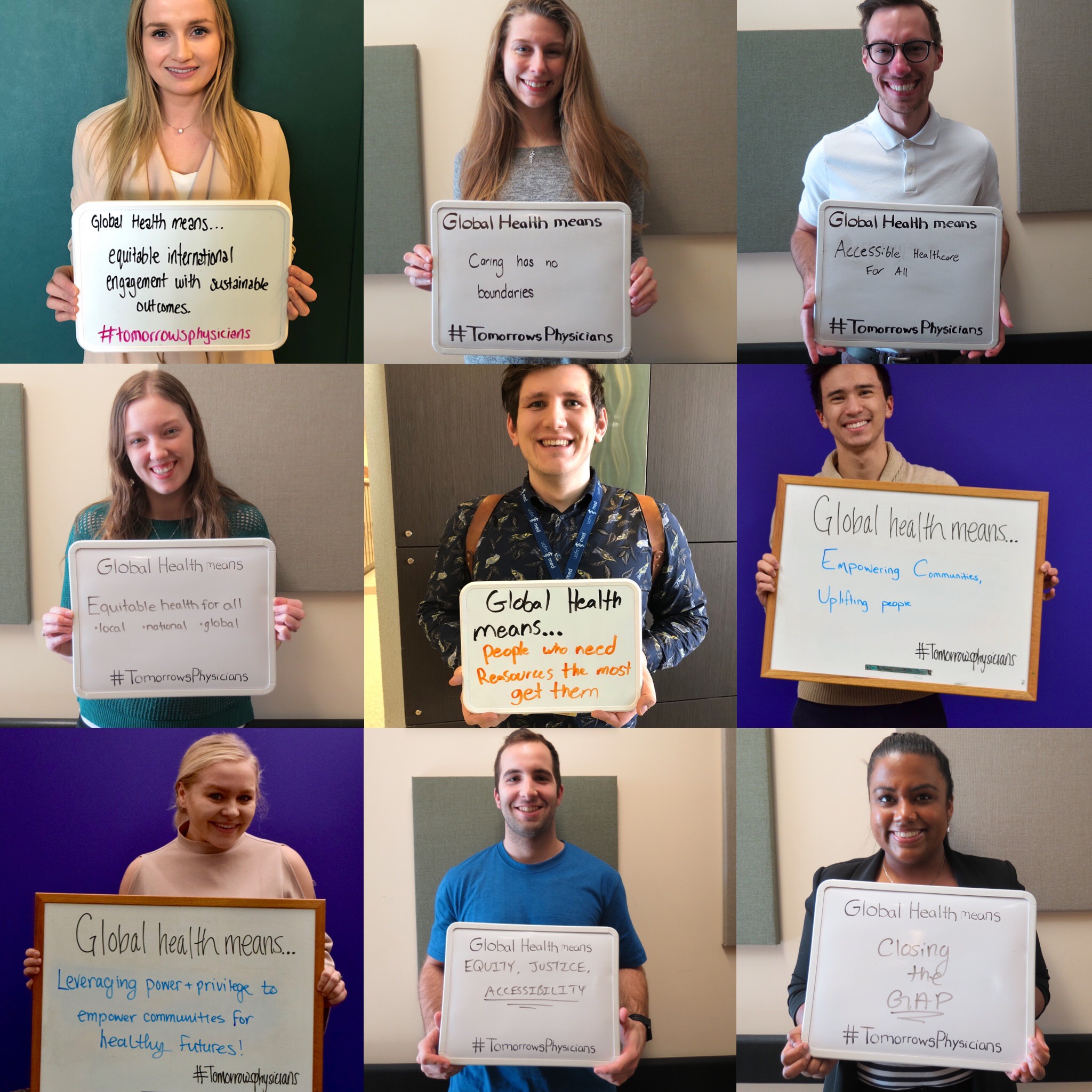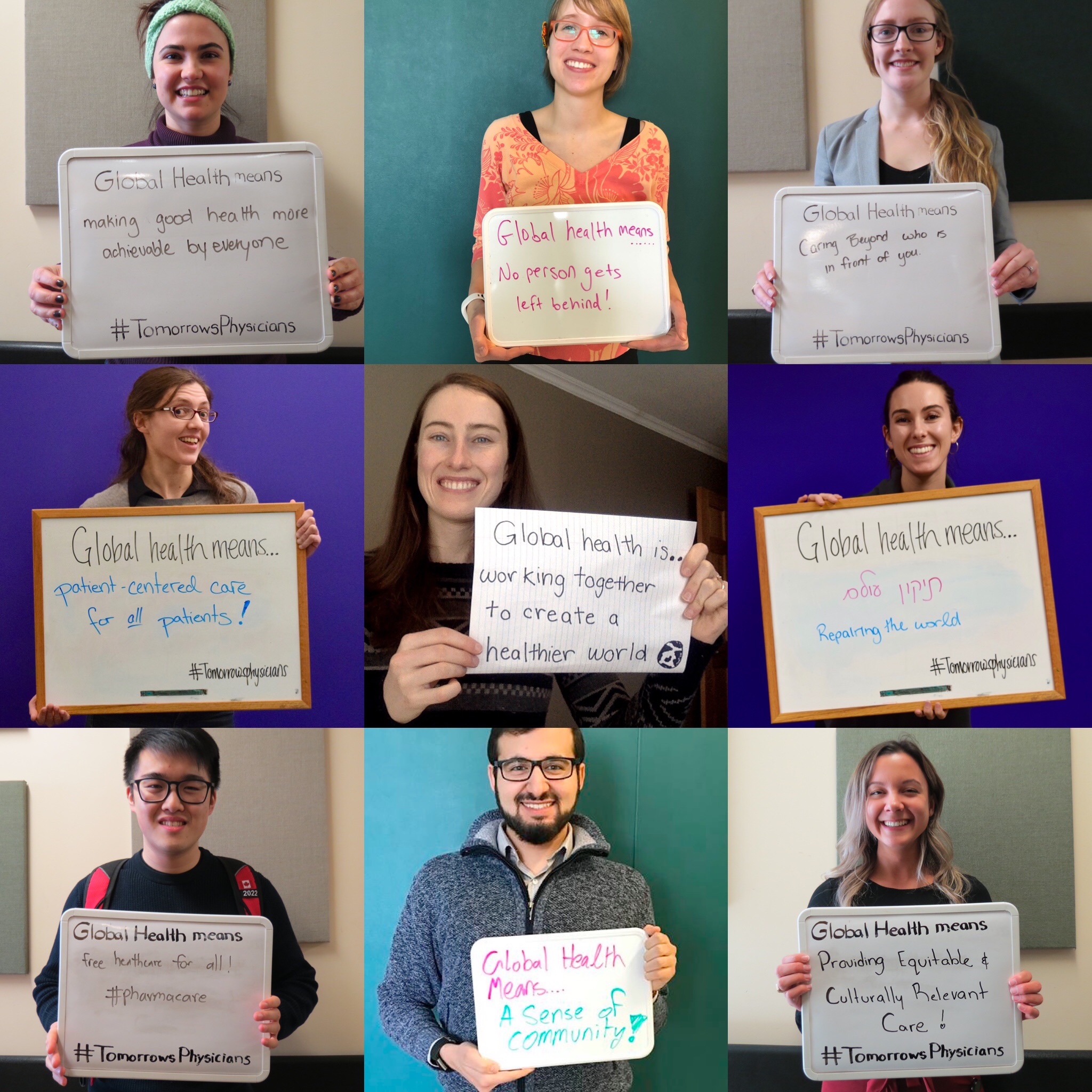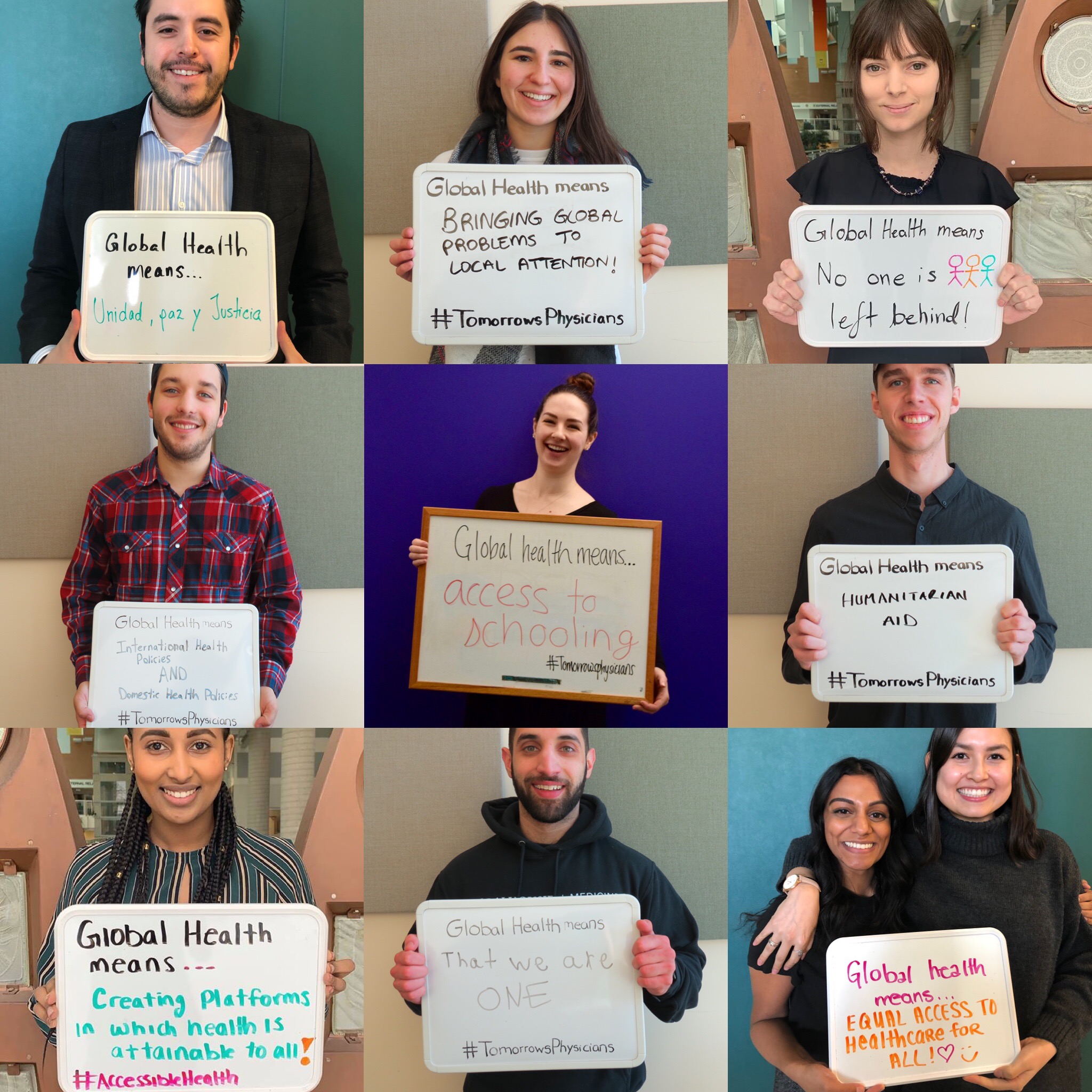 Global Health Mentorship For Canadian Medical Students
Are you a medical student looking for mentorship in the field of global health? Check out MentorNet (run by the Canadian Society for International Health), which offers a robust mentorship program connecting interested students with mentors working in global health: http://www.csih.org/en/programs/mentornet
Past Archive Initiatives
Summary of Global Health Education at Medical Schools Across Canada
Collection of responses from students regarding key areas of global health education across Canada, survey questions derived from Building a Framework for Global Health Learning: An Analysis of Global Health Concentrations in Canadian Medical Schools (Watterson et al, 2015)
Link to completed report: Click here