Global Health Initiative Grant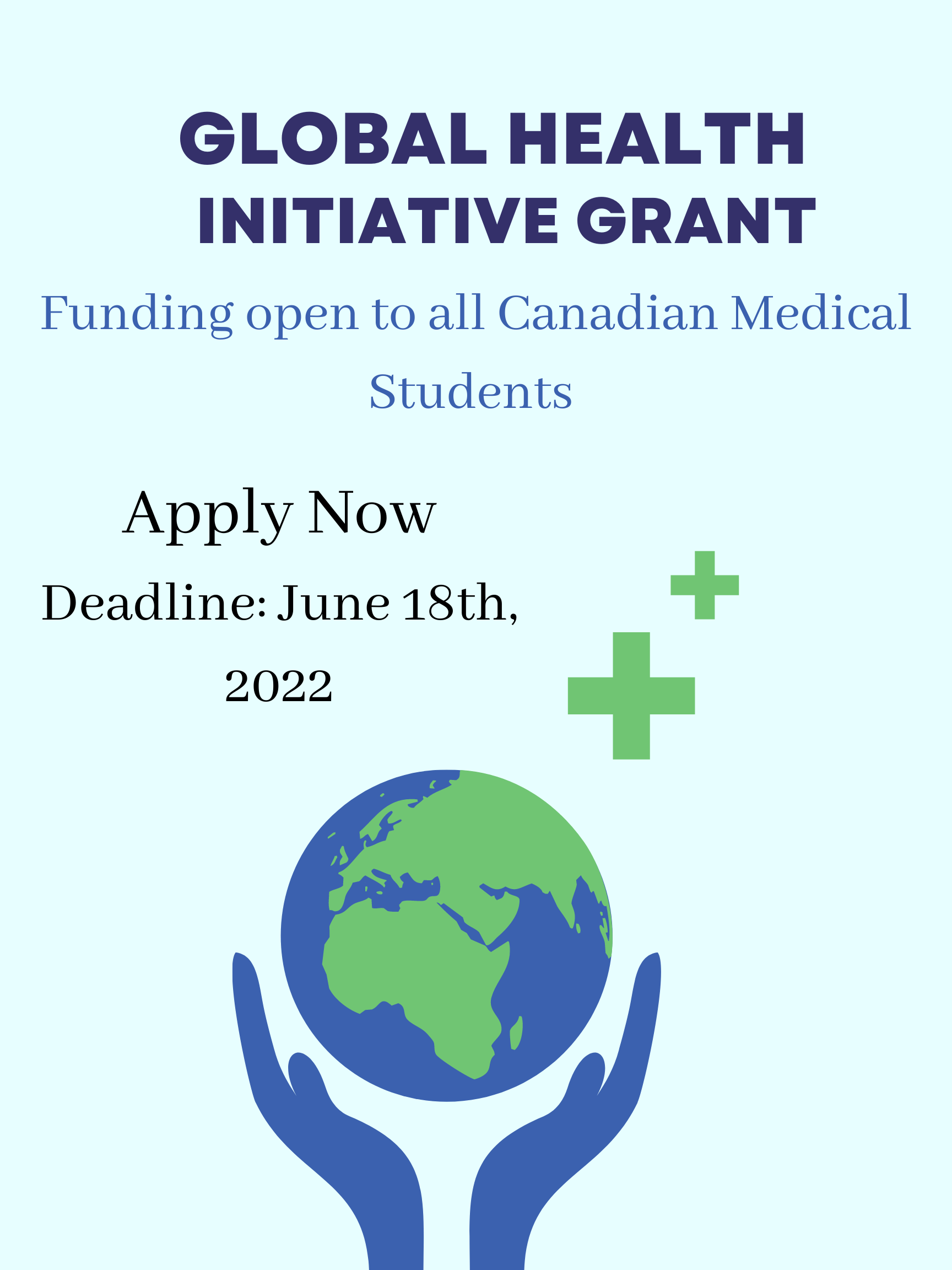 Introduction
The Canadian Federation of Medical Students (CFMS) Global Health Portfolio's Global Health Initiative Grant (GHIG) was a grant program that provides funding and support to medical students across Canada to initiate and implement innovative global health projects. The objective of this grant is to facilitate the development of leadership, advocacy, and project management skills among medical students, as well as to promote social accountability, health equity, and broader community engagement through the initiatives they take part in.
The GHIG provides financial support to projects that relate to global health and center principles of equity, diversity and inclusion (EDI). We emphasized equity, diversity and inclusion as core criteria for the GHIG, and encouraged collaboration between students at different universities on a national level.
The GHIG was a one-time program during the 2022-2023 year. Due to funding constraints, the grant has been discontinued, but we hope to relaunch it one day in the future. In the meantime, please check out the CFMS Student Initiative Grant, Strategic Innovation Fund program, and the CFMS Building Leaders Conference Fund for alternative funding sources.
Important Links

View our GHIG Impact Report Here to read about each of the projects and the medical student leaders behind them!