The CFMS at your school
Have you ever wondered who is involved in the CFMS at your school? Click on the links below to find out which Board Members, National Officers, Committee Members, and other CFMS representatives hail from your medical school.
The CFMS is a training ground for leaders and has produced exceptional leaders for the entirety of its storied history. However, the ability of medical students to access the CFMS's best in-person opportunities is capped by their ability to fund their own attendance. While the CFMS has made significant inroads to ensuring better financial accessibility through the implementation of the CFMS-MDFM Travel Equity Fund and other partnerships, the reality of financial limitation remains ever present.
University of British Columbia
University of Alberta
University of Calgary
University of Saskatchewan
University of Manitoba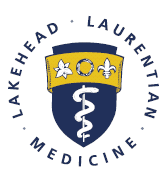 Northern Ontario School of Medicine
Western University
McMaster University
University of Toronto
Queen's University
University of Ottawa
McGill University
Dalhousie University
Memorial University of Newfoundland
Centre de Formation Médicale du Nouveau Brunswick