Student Resources from MD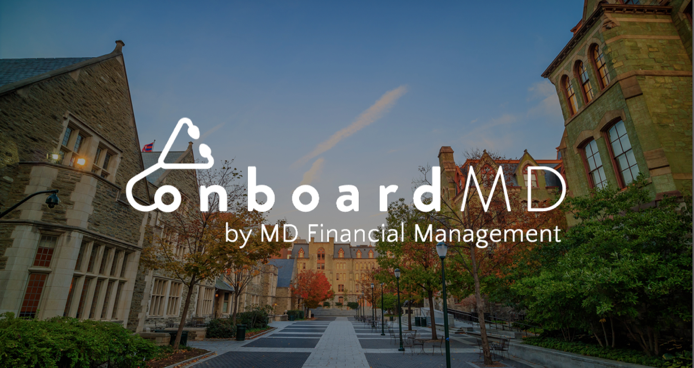 At CFMS, together with MD Financial Management (MD), we provide our members with comprehensive financial planning and financial education, as well as other types of support.
MD is the only national financial services firm dedicated exclusively to the financial well-being of Canada's physicians and their families. With 50 years of experience supporting physicians at every step of their lives and careers, MD has an unparalleled understanding of physicians' financial needs.
To help you succeed at the earliest stages of your journey in medicine, MD has created onboardMD, a new, free app full of tools and resources developed for med students just like you. Their list of available tools is always growing, and the Resources section is filled with actionable tips, community resources, best practices and inspiring stories to help you at each step of the way as you progress in your medical career.
They also have a team of salaried MD Advisors dedicated to supporting medical students and residents, whether you need help with budgeting, cash flow management, finding the right credit solution or any other financial challenge.
Advice for every stage of your life and career
Budgeting
Paying for medical school
Debt management
Pay down debt or invest
Starting a family
Buying a home
Incorporation
Growing your assets
Retirement planning
Insurance
Banking products and services are offered by The Bank of Nova Scotia "Scotiabank". Credit and lending products are subject to credit approval by Scotiabank. Insurance products are distributed by MD Insurance Agency Limited. All MD employees dealing with clients regarding insurance products hold life licences.
MD Management Limited was the first of the MD Group of Companies to be founded in 1969. MD Financial Management Inc. wholly owns MD Management Limited. For a detailed list of the MD Group of Companies, visit md.ca.
*MD Advisor refers to an MD Management Limited Financial Consultant or Investment Advisor (in Quebec), or an MD Private Investment Counsel Portfolio Manager.
onboardMD™ is owned and operated by MD Financial Management. For more information about MD, check out md.ca
onboardMD™ is a trademark of The Bank of Nova Scotia, used under licence.