Medical Student Finances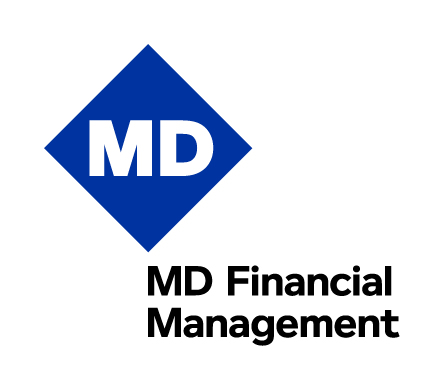 At CFMS, we have an exclusive partnership with MD Financial Management to provide medical students with comprehensive financial planning, financial education and a wide range of support for events and services, including the leadership and travel awards.
MD has created onboardMD, a site full of tools and resources developed for med students just like you. We also have a team of MD Advisors and Early Career Specialists dedicated to supporting medical students and residents, whether they need help with budgeting, cash flow management, finding the right credit solution or any other financial challenge.
Financial Checklist for Medical Students
With the high cost of tuition and living expenses, medical school can be challenging from a financial perspective. In fact, nine of every 10 medical students will incur debt by the end of their medical education.
Here are six steps you can take to ensure you come out ahead:
Meet with an MD Advisor

Medical students assume because they often have little or no financial wealth that they don't need financial advice. But financial planning involves more than accumulating assets. An MD Advisor can assess your situation and develop a financial plan so you can graduate with as little debt as possible.

Determine your financing needs and obtain funding

If you need financial assistance, be sure to apply for scholarships and bursaries, and get student loans from the government. You can also use a professional student line of credit to pay for your medical school and other living expenses. Be sure to create your cash flow and budget so that you can lower your medical school debt.

Take control of your financial health

Establishing a budget, cash flow and/or savings plan will go a long way in helping you manage your debt, protect your credit, manage savings and meet financial goals. Visit md.ca to find a number of tools you can use to stay on top of your financial well-being.

Consider the car and home options

Transportation can have a big impact on your finances. If you're thinking about buying and financing a car, an Advisor can help you weigh the options and come to a decision.

Most students will rent during medical school, but depending on your situation, buying a home may be a viable option. An MD Advisor can walk you through the rent vs. buy decision, and refer you to mortgage specialists.

Protect yourself with insurance

Your ability to earn future income as a resident and practising physician is your most important asset. An MD Advisor can help you develop a plan to protect your family, property and earning potential, and ensure the coverage is always aligned with your needs and career stage.

Assemble a team of financial experts

If you need assistance from other financial experts, an MD Advisor will be able to provide referrals to lawyers, mortgage specialists, insurance specialists and estate and trust specialists.
onboardMD: your journey in medicine starts here

From pre-med to starting your practice, onboardMD gives you tools, information, and insights that will simplify your path to becoming a physician in Canada.

Check out the Specialty Navigator to find out which specialty is right for you.
Curious about what's going on in the medical community? Find out in our Events section.
In our Resources section you will find a curated collection of actionable tips, community resources, best practices and inspiring stories to help you each step of the way as you progress in your medical career.
Banking products and services are offered by The Bank of Nova Scotia. Credit and lending products are subject to credit approval by The Bank of Nova Scotia.
The information contained in this document is not intended to offer foreign or domestic taxation, legal, accounting or similar professional advice, nor is it intended to replace the advice of independent tax, accounting or legal professionals. Incorporation guidance is limited to asset allocation and integrating corporate entities into financial plans and wealth strategies. Any tax-related information is applicable to Canadian residents only and is in accordance with current Canadian tax law including judicial and administrative interpretation. The information and strategies presented here may not be suitable for U.S. persons (citizens, residents or green card holders) or non-residents of Canada, or for situations involving such individuals. Employees of the MD Group of Companies are not authorized to make any determination of a client's U.S. status or tax filing obligations, whether foreign or domestic. The MD ExO® service provides financial products and guidance to clients, delivered through the MD Group of Companies (MD Financial Management Inc., MD Management Limited, MD Private Trust Company, MD Life Insurance Company and MD Insurance Agency Limited). For a detailed list of these companies, visit md.ca. MD Financial Management provides financial products and services, the MD Family of Funds and investment counselling services through the MD Group of Companies.
onboardMD.com is owned and operated by MD Financial Management